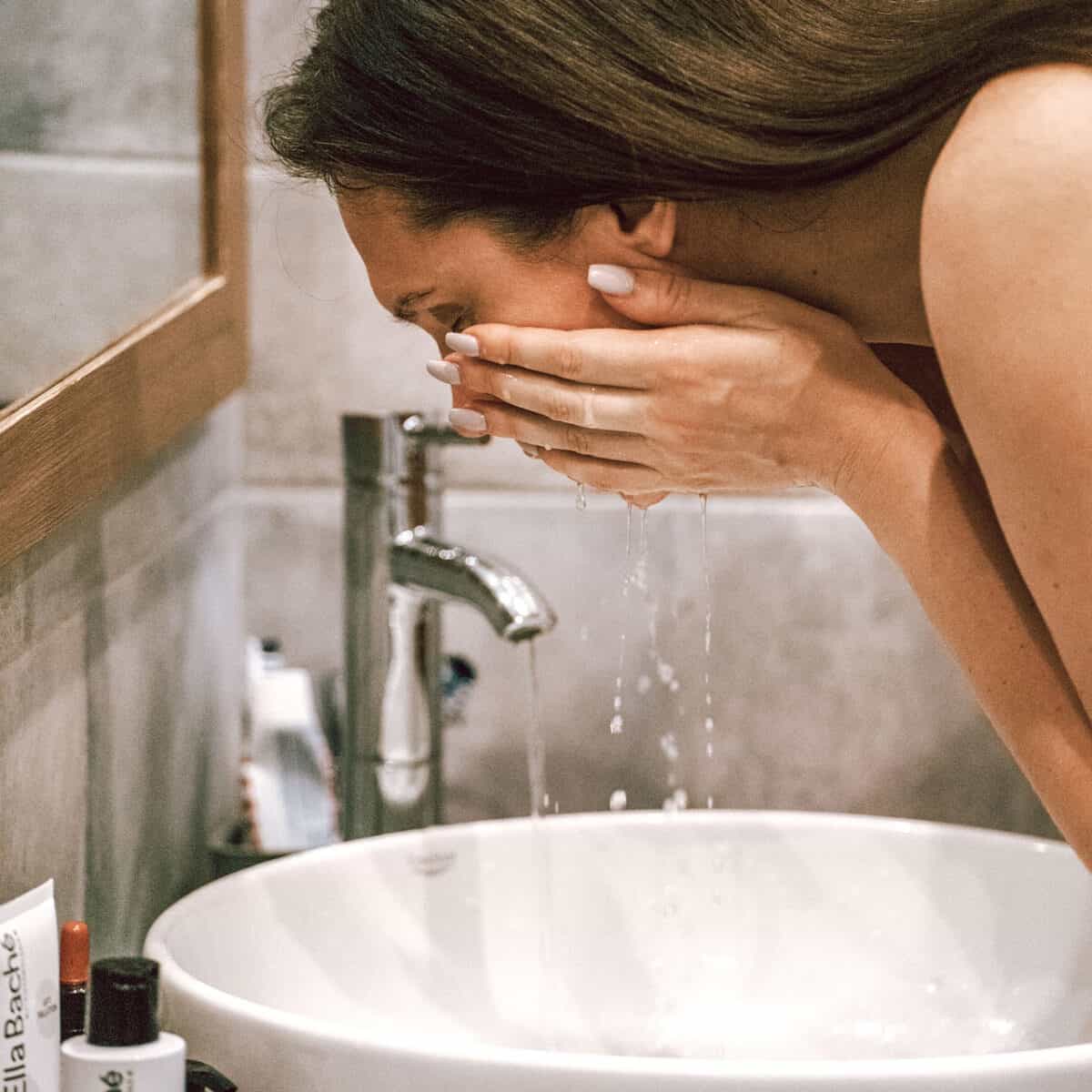 Treating Our Skin Right: Why Exfoliating Is Appreciating
We know that taking care of ourselves can look like a practical, simple skincare routine. We cleanse, we moisturise and we apply SPF. But what about showing our skin a bit of extra love? Look no further than exfoliation! The right exfoliant will dissolve build up, reinforce the skin barrier against environmental harms, and tackle almost any skincare concern. Simply put, to exfoliate is to appreciate. So how can we appreciate our skin today and in the future?
Why should I exfoliate?
As we grow older, usually from our 20s onwards, our metabolism begins to slow, alongside our skin cell turnover. Our epidermis and dermis (the outer and inner layers of the skin) start thinning out, too. It becomes easier for excess oils, grime, and dead skin cells to linger. We can expect things like dullness, break outs, dryness, and roughness, according to the Clinical Director of Innovative Skincare.  Exfoliating the skin will promote skin cell turnover and collagen production. This will replenish and preserve your skin's softness, elasticity, and radiance.  
Our skin barrier is also fragile and should be protected from environmental aggressors like air pollutants and UV rays. These produce free radicals that basically suck the life out of healthy skin cells and cause premature aging, explained here by photochemistry academics and here by microbiology researchers. Exfoliating helps remove these free radicals from the skin and helps lock out any unwelcome guests in the future. Sounds nice, right? So, where to begin…
Physical Exfoliants: A Skincare Classic
If you want to manually brush off dead skin cells and debris from the skin's surface, a physical exfoliant is the way to go. They remove lingering spots of dry skin and help improve texture, and are probably best for normal to oily skin types. This is because they immediately but temporarily disrupt the skin barrier which can cause redness and inflammation, so make sure you can handle it! You'll want to follow up with a hydrating moisturiser: think oils or hyaluronic acid. 
Some exfoliants will do all the work for you, like Zo Skin Exfoliating Polish. This exfoliant is packed with different kinds of glycerin to hydrate, as well as tea tree oil, which is naturally anti-inflammatory and anti-bacterial. It also contains retinyl palmitate (a vitamin A retinol) meaning it's packed with gentle anti-aging properties.
Chemical Exfoliants: A Modern Gem
Chemical exfoliants use gentle, skin-friendly acids to accelerate skin cell renewal. They will do the work for you in the short and the long term. They come in three shapes: alpha-hydroxy acids (AHA), beta-hydroxy acids (BHA) and poly-hydroxy acids (PHA). Dermatological studies break it down like this: 
AHAs (lactic acid, glycolic acid, mandelic acid…) shorten the cycle of our skin cell renewal. Faster, fresher cells = radiant, youthful skin! AHAs are water soluble, meaning they draw upon facial moisture to hydrate the skin. They are typically derived from fruits, sugars or milk. They pair wonderfully with BHAs.
BHAs (salicylic acid) help regulate breakouts, reduce hyperpigmentation, and increase collagen. They are oil-soluble, so they go deeper into the skin to break down oils and clogged pores. They are made synthetically or botanically.
PHAs exfoliate like AHAs but are extra hydrating to care for very sensitive skin with rosacea and eczema.
This helpful chart from Healthline details which hydroxy acid is best for your skin concerns, so you can tailor it exactly how you want.
How often should I exfoliate?
From Harper's Bazaar to Everyday Health to Healthline, the consensus is that we should exfoliate 1-3 times per week. Repeated over-exfoliation can weaken your skin barrier, and create excess shininess, irritation, and sensitivity. So, be sure to take your time incorporating these into your routine, starting with once a week. 
If you're using hydroxy acids, be sure to follow up with a moisturiser and an SPF, as these increase your skin's sensitivity to the sun. Taking care of our skin is serious business!
What do you recommend?
Some exfoliants are super gentle and can be used every day like the Zo Skin Exfoliating Cleanser. It has a low concentration of salicylic acid to exfoliate, niacinamide to even and brighten, and oils to hydrate. Another gentle option is the Skin Medica AHA BHA Exfoliating Cleanser, which contains 4 types of AHA, salicylic acid, jojoba oil, and natural extracts like lavender and orange if you want an aromatherapy experience. 
Exfoliating pads are a popular option when it comes to quick, on-the-go exfoliation. A simple swipe of the ZO Skin Complexion Renewal Pads once or twice a week will refresh and restore your skin thanks to its combination of AHA and BHA. For oilier, acne-prone skin, go for the Zo Skin Oil Control Pads. These contain a higher percentage of BHA (2%) than the complexion pads, as well as witch hazel and mandelic acid (AHA) to regulate sebum production and reduce inflammation. 
It's Your Time to Shine
It's clear that exfoliation is a great way to help our skin restore itself over time while preventing and addressing almost any skin concern, from anti-aging to collagen production to oil control, to simply making our skin softer. If you want that satisfying feeling of removing dryness and restoring soft skin on the surface, physical scrubs and polishes formulated for the face are great and can also be hydrating. On the other hand, hydroxy acids are a triple threat; they exfoliate the surface, strengthen the barrier against environmental aggressors, and boost your skin where you want it to. Remember less is more when it comes to exfoliating, it's like giving your present and future skin a hug, so go ahead and share the appreciation.